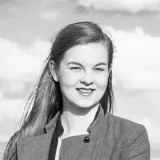 Brianna Robertson-Kirkland
RCS / Staff (Musicology / Voice)
Brianna E. Robertson-Kirkland is a Lecturer in Historical Musicology at The Royal Conservatoire of Scotland and has a particular interest in the history of singing practice and education, historically informed performance, and singing for health. Her recently published monograph Venanzio Rauzzini and the Birth of a New Style in English Singing Scandalous Lessons investigated eighteenth century vocal education and the relationship between the master and pupil. She is also the Music Research Associate for the AHRC-funded project 'The Edited Collection of Allan Ramsay' at the University of Glasgow and, alongside Murray Pittock, is co-editor of Ramsay's Tea-Table Miscellany.
She is the PI for the Royal Society of Edinburgh-funded network, Scotland's Singing for Health Network (SSfHN). Singing for Health groups support the management of a range of conditions such as respiratory conditions, dementia, Parkinson's Disease, and mental health concerns and the SSfHN brings together singing practitioners, health professionals, and researchers working on singing and health, to share knowledge, ideas, and practice and to open avenues for communication between individuals and organisations.
Brianna also helped to establish the Eighteenth-century Arts Education Research Network (EAERN) and was the Research Assistant on the Romantic National Song Network. She has been a Visiting Fellow at the University of Sydney (2017 & 2019) with her most recent visit culminating in several practice-based, collaborative performances between Scotland's Concerto Caledonia and Melbourne's Evergreen Ensemble. Her research has fed into the historically-led album Curious Caledonians.